Advocates for the Cause
Successful programs that train more people, educate on the importance of best practice and create sustainable community participation are the bedrock of increased survival rates. Those programs don't happen without passionate people helping to drive them forward. Here we will feature members of the resuscitation community that have made a difference in hopes that they will inspire ideas and innovation in other communities.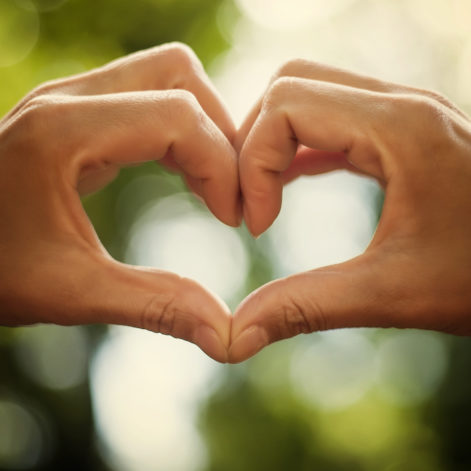 Local Grassroots Champions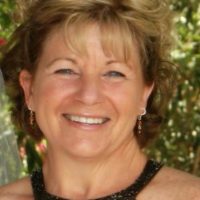 Pamela Foster, RN
President and CEO of AED Institute of America
Founder of Kids4CPR, formerly Hawaii Heart Foundation
"To date the foundation has trained for over 100,000 elementary school students at no cost to the schools."
Pamela Foster is a registered nurse who worked most of her career caring for patients in the emergency department. Pam's passion was teaching others, including nurses and doctors, Advanced Cardiac Life Support, Pediatric Advanced Life Support, and specializing in the triage and immediate care of the pediatric patient. After 20 years of emergency care, Pam took this knowledge and expertise to the community level with a desire to make a difference. Her hope to educate the community and promote early bystander CPR and the use of automated external defibrillators (AED) in the public setting was the foundation of her company, AED Institute of America. Since 2004, AED Institute has implemented over 1,500 Public Access Defibrillation Programs and has annually educated thousands of citizens in the life-saving skill of CPR. AED Institute is the largest American Heart Training Center in Hawaii as well as the largest distributor of AEDs in Hawaii, California, American Samoa, and Guam. In September 2006, Pam resigned from the emergency department and agreed to implement one of our country's most complex Public Access Defibrillation Programs, the State of Hawaii-Department of Transportation Airports Division AED Program, Operation Stay'N Alive. The AED Program expands to thirteen airports on six islands and offers free training to any airport user. Operation Stay'N Alive has won both state and national awards for the success of the program. In 2010 Pam turned her attention to teaching CPR to a new group of students; 5th graders. Kids4CPR, formerly Hawaii HEART Foundation, is a 501©3 non-profit organization with a mission to improve the survival rate of Sudden Cardiac Arrest (SCA) victims in Hawaii. Kids4CPR's goal is to offer free CPR training to all students, teachers, parents, staff, anyone wanting to know the life-saving skill. To date, the foundation has trained for over 100,000 elementary school students at no cost to the schools. Pam knows "The children are our future and they will turn the survival rates upside down." In the last few years, the program has grown with Hawaii County Fire Department using the same format to teach every Big Island high school student and Kauai Fire Department committed to teaching every K-8th grader on their island. The program is simple and can be taught to any age group. As a part of the foundation's mission, a program called Kids Teaching Kids to Save Lives has developed. The program mentors high school students to become instructors and in turn, the students teach at the elementary schools. Pam has two additional foundations she has helped launch, Big Wave Risk Assessment Group
(BWRAG) and Heart Start Hawaii Foundation(HSHF). BWRAG teaches surf risk assessment, safety, and first aid plus CPR/AED to the big wave surfers and they, in turn, teach the skills around the world. HSHF raises funds to place AEDs in all public schools within Hawaii.
Dr. Mickey Eisenberg
Professor of Medicine at the University of Washington
Director of Medical Quality Improvement at King County EMS
"There is no pixie dust or secret sauce – just a lot of hard work. Our mantra is It takes a system to save a victim."
Dr. Mickey Eisenberg is professor of medicine at the University of Washington and director of Medical Quality Improvement at King County EMS. He serves as President of the Resuscitation Academy Foundation and has authored "Resuscitate! How Your Community Can Improve Survival from Sudden Cardiac Arrest," now in its second edition. Eisenberg has been measuring and improving EMS systems of care for over 40 years.
In Resuscitate!, Dr. Eisenberg identifies 10 programs associated with the likelihood of surviving cardiac arrest and lays out twenty-five specific steps involved in raising a community's cardiac arrest survival rate. He offers recommendations for immediate and long-term improvement of EMS services, with actions that can be taken at local and national levels that will ultimately benefit anyone who needs emergency care, for any reason.
"We are always learning and trying to do better. The founder of the paramedic system, Dr. Leonard Cobb (along with Gordon Vickery, Seattle's Fire Chief), established the practice of studying every cardiac arrest to learn what went right and what went wrong. Based on this information, we have steadily improved our system such that EMS care for cardiac arrest in Seattle and King County is considered to be among the best in the world. There is no pixie dust or secret sauce –  just a lot of hard work.  Our mantra is "It takes a system to save a victim."
Dr. Eisenberg is widely considered to be a global leader in the field of EMS. He has written and contributed to hundreds of peer-reviewed articles on a range of EMS related topics over the last 40 years. He has instructed and mentored scores of EMTs, paramedics, researchers, medical students, and young physicians, always emphasizing that if we consistently put patients and their needs first, we will never go wrong.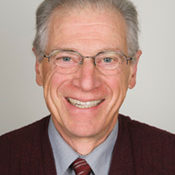 Key Advocate – Patient 
and Family Groups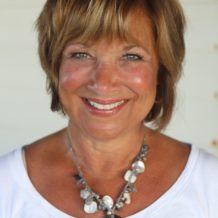 Mary M. Newman, MS
President and Co-Founder of the Sudden Cardiac Arrest Foundation (SCAF)
"Newman created the 'Chain of Survival' metaphor, a concept designed to educate the public about the need for immediate bystander action."
Mary M. Newman, MS, is president and co-founder of the Sudden Cardiac Arrest Foundation (SCAF) a national 501(c)(3) community benefit organization founded in 2005. Its mission is to raise awareness about sudden cardiac arrest (SCA) and help save lives. SCAF programs include educational outreach through its website, e-newsletters, social media, programs for secondary schools and colleges, and an online community for survivors and their families, those who have lost loved ones to SCA, and healthcare providers. SCAF also conducts and facilitates research about cardiac arrest.
She served for several years as co-chair of the Sudden Cardiac Arrest Coalition, an ad hoc group of more than 50 non-profit organizations dedicated to saving lives threatened by SCA. SCAF is now working with the American Heart Association, American Red Cross, National Institutes of Health, and others, to create a new national collaborative whose ultimate goal is to improve neurologically intact cardiac arrest survival.
From 2000-2005, Newman served as co-founder and executive director of the National Center for Early Defibrillation (NCED) at the University of Pittsburgh Department of Emergency Medicine. Among other things, NCED hosted the first national gathering of SCA survivors in the U.S. and created a national coalition of organizations working collaboratively to improve cardiac arrest survival.
Before working at NCED, Newman was a clinical research coordinator at the Krannert Institute of Cardiology, Indiana University School of Medicine. There she worked with colleagues to study out-of-hospital cardiac arrest, particularly in law enforcement and corporate settings.
Newman created the "Chain of Survival" metaphor (JEMS, 1989), a concept designed to educate the public about the urgent need for immediate bystander action when cardiac arrest occurs. The metaphor was later adopted by the American Heart Association (Circulation, 1991), American Red Cross, Citizen CPR Foundation, and multiple agencies worldwide.
Earlier (1989-1994), she served as co-founder and editor of Currents in Emergency Cardiac Care, a newsletter of the Citizen CPR Foundation and the American Heart Association.
Along with Hans Dahll, William Montgomery, MD, and others, Newman helped found the Citizen CPR Foundation (CCPRF) in 1987 and served on its Board of Directors for 17 years. In the early years of its existence, CCPRF was managed from her home office, where she contributed to the development of CCPRF's biennial conference, now known as the Emergency Cardiovascular Care Update.
Newman began her professional career in 1980 at the Advanced Coronary Treatment Foundation in Basking Ridge, NJ, where she was a project manager, editor of CPR Citizen, and contributing author/editor at the Journal of Emergency Medical Services, working with James O. Page. She has contributed to JEMS for decades.
She is author/co-author of numerous articles published in peer review journals, trade journals, newsletters, and the popular press, including Parade magazine. In addition, she is a co-author of the book Challenging Sudden Death: A Community Guide to Help Save Lives.
Newman also served as a volunteer emergency medical technician with the Chester, NJ, Fire Department and as a volunteer CPR instructor and member of the AHA New Jersey Affiliate Faculty.
She has a Bachelor of Science in Community Health Planning and Administration and a Master of Science in Nonprofit Management.
Questions?
Contact us for any questions or if you have someone that should be considered for our advocates' page.