Improving Community Survival
Improving cardiac arrest survival is a communal effort. Bystanders must be trained and ready to act. And when an emergency call is made, a coordinated system that includes EMS, fire departments and first responder agencies should work together to help increase the likelihood of neurologically intact survival.
That's why community-wide programs like HEARTSafe Communities are so important. This public health initiative has one goal: to help more people survive cardiac arrest.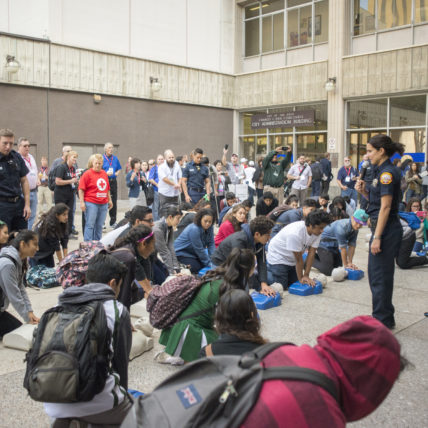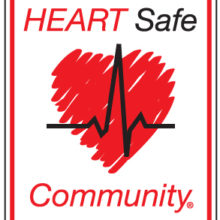 Well over 600 local HEARTSafe communities now exist
How Do We Get There?
A HEARTSafe community includes criteria that supports a "cardiac chain of survival," then encourages a participating community to put that chain of survival into action. According to HEARTSafe, activities that support a chain of survival might include:
Widespread CPR instruction
Public access defibrillators
Aggressive resuscitation protocols for first responders and area hospitals
When individual communities meet the HEARTSafe designation, they receive signage that they can post throughout the community. Since the first HEARTSafe community was recognized in Massachusetts in 2002, the program has now grown to include multiple states, college campuses, and several countries worldwide.
Learn More
"Typically, programs are managed at the state level through the Department of Public Health or a similar service, and individual communities in each state obtain designation through that central office," according to HEARTSafe. "Under these various umbrellas, well over 600 local HEARTSafe communities now exist, providing a safety net for over 8,000,000 residents."
Find your nearest HEARTSafe Community
Interested in establishing a HEARTSafe Community where you live? Learn more on the HEARTSafe Community's website or reach out to the advocate-consultant team at heartsafe@heartsafe-community.org.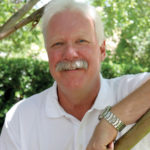 "I remember saying to my golf buddies after saving the man's life that you better hope and pray if you ever go down … that you are around someone who knows CPR."