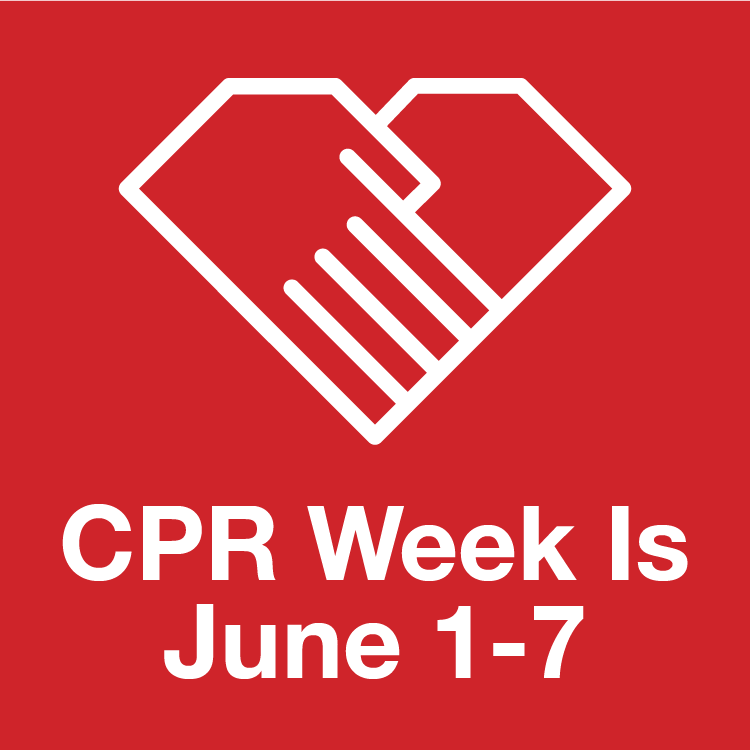 CPR and AED Awareness Week
Celebrate National CPR & AED Awareness week June 1 through June 7. Learn CPR, learn how to use an AED and save a life. In a sudden cardiac arrest situation, every second matters.
What is the National Cardiac Arrest Collaborative?
The National Academy of Medicine (formerly the Institute of Medicine) is the country's "most esteemed and authoritative adviser on issues of health and medicine, and its reports can transform medical thinking around the world."
One such report, Strategies to Improve Cardiac Arrest Survival, is considered a landmark document that includes strategic recommendations to help diminish barriers to successful cardiac arrest treatment and, as a result, improve what the IoM called "an unacceptably low survival rate." One of the key goals of the IoM was to create a nationwide cardiac arrest collaborative that can play a key role in unifying the broader cardiac arrest field, helping to identify and work toward common goals that include improving cardiac arrest survival rates.
The National Cardiac Arrest Collaborative (NCAC) was created to meet that need. Ultimately, the goal is to change the current culture of inaction into a culture of action by encouraging the lay public to perform CPR.
"A collaborative of  key organizations dedicated to the mission of saving more lives through CPR and AED awareness."