Plan to attend ECCU 2019 in Seattle, December 10-13, 2019
ECCU 2019: Saving More Lives through Quality CPR, Implementation and Collaboration

Thank you to all attendees, presenters, sponsors and exhibitors for supporting ECCU 2017
Congratulations to our 2017 video contest winners!
The Citizen CPR Foundation (CCPRF) and the Sudden Cardiac Arrest Foundation (SCA FDN) held a public service announcement (PSA) / "Video Minute" contest as part of ECCU 2017. Thank you for all of the wonderful entries. Below are the top five videos.
First Place Winner – What Would You Miss Most?
Congratulations to the first place PSA video contest winner from Parent Heart Watch, "What Would You Miss Most?
Second Place -The Shocking Truth About AEDs Part One
Third Place -The Shocking Truth About AEDs In Schools Part Two
Fourth Place – PulsePoint AED Meet and Greet
Fifth Place – Project S A V E High School Volleyball Player Saved by AED
What Previous Attendees have said about ECCU:
"The ECCU conference is great at distilling the information down to insights that I can take with me and start using." 
"Being a survivor of cardiac arrest and a part of the CPR March was an experience that I will never forget." 
Why attend ECCU?
The science and practice of emergency cardiovascular care is changing rapidly, from the home to EMS to intensive care. ECCU features the most innovative content and speakers from around the world to keep you informed and at the cutting edge of your field.
For three decades, ECCU has been the one place where the wide spectrum of resuscitation professionals – instructors, practitioners, program directors, and researchers, as well as SCA survivors and community champions – come together for learning, inspiration, and networking.
Network with your colleagues, resuscitation leaders and experts, professionals, survivors, community leaders and exhibitors – all working together to improve cardiac arrest survival rates. ECCU is hosted by the Citizen CPR Foundation (CCPRF) with the support of its founding partners: the American Heart Association and the American Red Cross.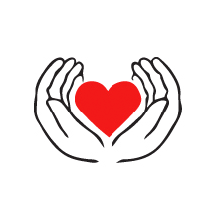 CPR, BLS, PALS, ACLS instructors

Nurses in fields of emergency, critical care, school health

Hospital education program managers

CPR and PAD program coordinators

EMS medical directors and managers

Firefighters, chiefs, training officers, PIOs
EMTs, paramedics, dispatchers, other first responders

Emergency physicians, cardiologists, intensivists, respiratory therapists

Educators, researchers, scientists

Teachers, coaches, athletic trainers

Survivors and c

ommunity champions