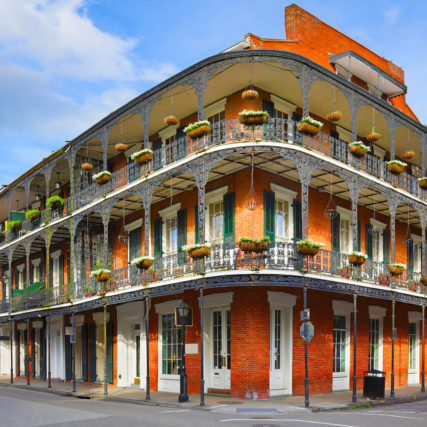 As one of the world's most fascinating cities, New Orleans is often described as the melting pot of music, culture, food and people. What's not to enjoy?
While attending the conference, take time to experience the sights and sounds of the Big Easy. Located just minutes from the Hyatt Regency New Orleans, Walk through the historic French Quarter and some of the most popular areas including Bourbon Street, Chartres Street, Jackson Square, French Market and the infamous Café' Du Monde. Visit the Garden District, Arts District and the beautiful Mississippi riverfront. Or, explore the city by streetcar! Four different routes to choose from.
Stop in at any of the city's notable restaurants and sample the finest cuisine — from Cajun to fresh seafood. Finally, as New Orleans is the birthplace of jazz, enjoy the performances you may find on the street corners or in any of the city's lounges and bars.
Award-Winning Accommodations at the Hyatt Regency New Orleans!
Come to ECCU 2017 and take advantage of all that New Orleans has to offer. At the Hyatt Regency New Orleans, experience spacious guest rooms, luxurious amenities and incredible views of the city. The hotel is located in the heart of downtown New Orleans, just walking distance to many of the city's attractions and restaurants.
Be Aware of Unauthorized Hotel Solicitations:
IMPORTANT: The only official methods of booking your ECCU 2017 hotel room are to use the 'Reserve your room now' link on the Travel & Accommodations page, or to contact the hotel directly.
CCPRF has not contracted anyone to contact registrants for hotel rooms, nor will we contact you to book a room. If you are contacted by an entity offering you accommodations for your trip (a hotel reseller), please beware that their offer may be fraudulent in nature. They are not affiliated or endorsed by CCPRF.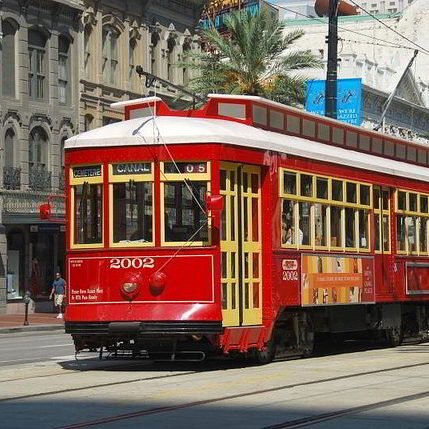 No need for a car! The Hyatt Regency New Orleans is located 14 miles from the airport, or approximately a 15-20 minute drive. Taxi service is available from the airport to the hotel for a flat rate of $36 for up to two guests, and is located at the taxi stand outside of baggage claim. Airport shuttle service is also available for $25 per person one-way or $44 per person round trip, and is located across the hall from baggage claim.