Families of High-Risk Patients
Being Ready to Save at Home
Nearly 75% of all out-of-hospital cardiac arrests occur in the home. And that's why it's so important for those with friends or family members at risk for cardiac arrest to be trained in CPR. When someone experiencing sudden cardiac arrest immediately receives CPR, it can double—even triple—that person's chances of survival. And for those with CPR training, the knowledge often provides peace of mind that they're prepared to help anytime, anywhere.
Using Any Opportunity
–Need to reference study–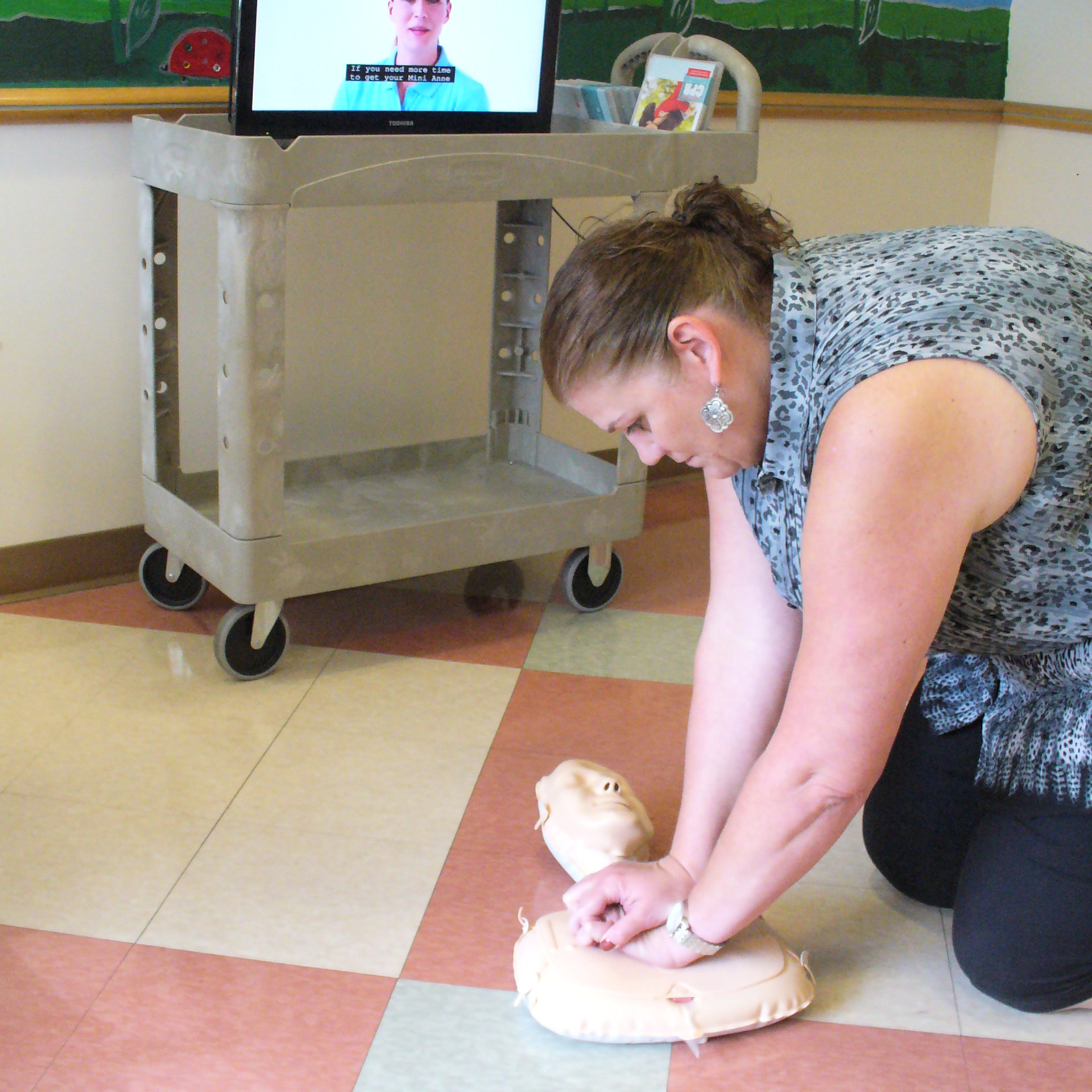 "The biggest honor was giving life back to the man who gave me life." -—Scott Blostein, Alan's son
Where to Start:
Often, the most effective way to learn something new is to start with the basics. When learning CPR, start with the two-step Hands-Only technique:
Step 1: Call 911
Step 2: Clasp your hands together and push hard and fast on the center of the chest "to the beat of any tune that's 100 to 120 beats per minute, such as the classic disco song 'Stayin' Alive,'" according to the American Heart Association.
For more in-depth education and practice, the American Heart Association also offers CPR Anytime® kits, available in two types: infant CPR and children + adult CPR. Kits include bilingual DVDs, one personal manikin, and a skills reminder card. With these kits, you can learn proper CPR techniques in approximately 20 minutes.
If you prefer a group training, look for a CPR training event in your community, including at a nearby school. And if you can't find one but are interested in organizing a training, check out our Mobile CPR Training tips.