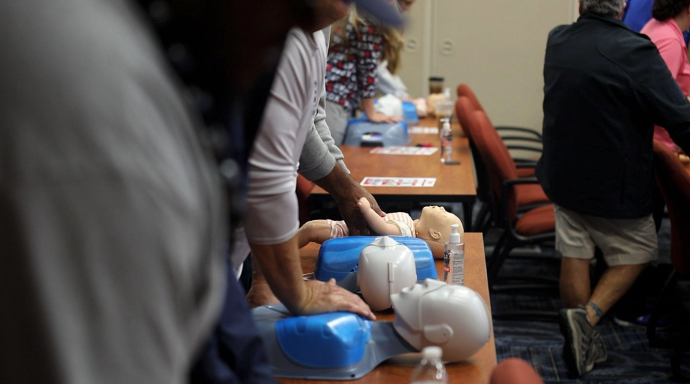 We're thrilled to announce that two new communities — Johnson County, Iowa, and Palm Beach Gardens, Florida — have achieved HEARTSafe Community designation.
Dianne Atkins, MD, Medical Director of Rotary-Kerber HEARTSafe Community Campaign (focused on increasing SCA survival rates in Iowa City and Coralville, Iowa), says she learned about the HEARTSafe initiative when attending the Cardiac Arrest Survival Summit.
"As we organized the Rotary-Kerber Campaign, we made becoming a HEARTSafe Community one of our goals," she says. "[It] was exciting since I could see how far along our community already was."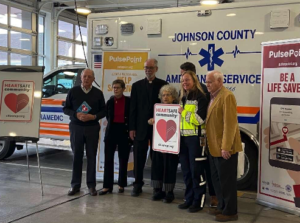 Ashley Terrana, District Captain, Palm Beach Gardens Fire Rescue, says the community's commitment to a better quality of life prompted the pursuit of HEARTSafe designation.
"We are honored and proud to be able to identify ourselves as a HEARTSafe Community," she says. "Our dedication to improving the lives of our citizens has always been our motivation to receive this prestigious designation."
Read the full news releases for Johnson County and Palm Beach Gardens on our website. And please reach out to Citizen CPR Foundation any time if we can provide details about HEARTSafe Community criteria and support your work to secure designation.