Our Partners represent a collection of some of the leading brands in business and philanthropy in the field of cardiac survival – advocacy, products and equipment, training, practice, science and research. Working together, our goal is to advance our shared mission to save more lives from sudden cardiac arrest. By combining our collective thought leadership and solutions, our goal is to improve SCA survival rates first in the US, and ultimately worldwide.
The Citizen CPR Foundation is a non-profit, volunteer organization and as such, relies in part on its Partners to help fund the foundation's program costs and awareness-building campaigns. This work ensures that a steady drumbeat of planning, effort, content and results are generated to bring about change. In addition to supporting our shared mission, they are frequently recognized in the program content we distribute nationally throughout the year as key sponsors.
To learn more about becoming a Platinum Partner, contact us today.
All Partners of the Citizen CPR Foundation receive the following core benefits:
Two-years of partnership, demonstrating brand alignment and visibility for your strategic support of our shared mission to save more lives.
Recognition as a Partner of the Citizen CPR Foundation on a dedicated page of our website, including logo, organization description and hotlink.
Your brand noted as a partner in national PR updates.
Your brand logo included in eNewsletter updates to our extensive database.
Ability to share our program content with your owned and purchased distribution lists, post on your website or otherwise use it to demonstrate your partnership with the foundation.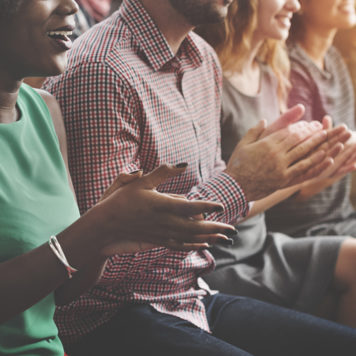 Platinum Partners receive the following in addition to the core benefits:
Invitation to meet in person bi-annually to plan the strategic development of the foundation's programs and grassroots efforts.
Participation in our quarterly planning and reporting meetings, hosted virtually, to provide insights and support plan development (up to two representatives).
Two eNewsletter features on topics related to your company/brand per year to our extensive email distribution list.
Where relevant, Platinum Partner news and articles may be posted on the web site (submitted for review/approval).
Year-round social media tagging related to program content.
Two invitations to the President's Reception at our bi-annual Cardiac Arrest Survival Summit.
Platinum Partners will be recognized for their support of the foundation live at the Cardiac Arrest Survival Summit.
Want to Help Save Lives?
Contact us about becoming a partner of CCPRF and supporting our mission to save more lives.