Elevating Training and Saving Lives:
WorldPoint's Unwavering Commitment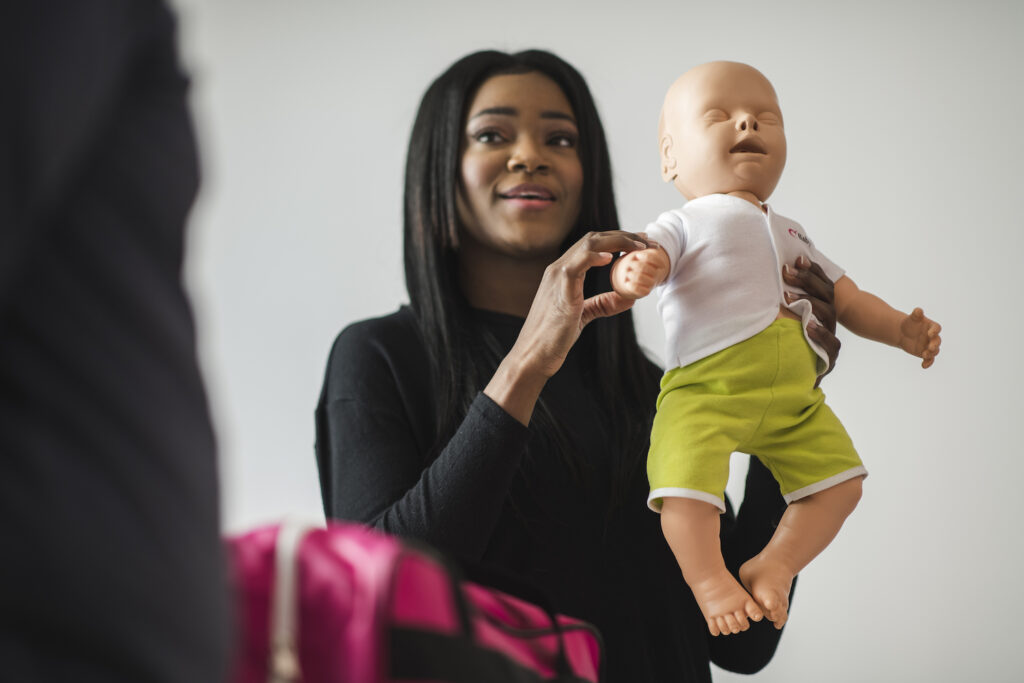 At WorldPoint, our purpose is clear — to help you deliver the highest quality training, improve healthcare outcomes, and ultimately save more lives. With over 25 years of experience as a strategic business partner for the American Heart Association (AHA), we have established ourselves as a leading distributor for AHA training centers, instructors, students, and healthcare professionals worldwide. Our journey began with a single goal — to provide unparalleled customer service, and today, we continue to live up to that commitment with passion and dedication.
What sets us apart is our genuine care and concern for our customers and our industry. We are not just another company selling products; we are a team of highly trained professionals who understand the importance of connecting you with the best training products, materials, and industry insights. Your success in delivering effective healthcare and CPR training is our top priority, and we strive to support you with the knowledge, resources, and personalized support you deserve.
Passion and commitment are the driving forces behind everything we do at WorldPoint. Our unwavering dedication to making a positive impact in the world through high-quality healthcare training resonates in every aspect of our business. From the innovative and inclusive WorldPoint Products® line to our unmatched customer service, we go above and beyond to ensure that your training experience is second to none.
We firmly believe in the power of diversity, equity, and inclusion at WorldPoint. These core values are fundamental to our mission of elevating training and saving lives, and they have played a crucial role in the development of CPR Taylor and Baby Tyler. We recognize that effective healthcare and CPR training must be reflective of real people, and that includes individuals of various genders, ages, and backgrounds. By embracing diversity in our training products, we ensure that learners can practice their skills on realistic and inclusive manikins, fostering a deeper understanding and empathy for the diverse communities they will serve in their healthcare careers. Through CPR Taylor and Baby Tyler, we are committed to providing training solutions that promote equality and better prepare healthcare professionals to meet the unique needs of all patients. Our dedication to diversity, equity, and inclusion is a cornerstone of WorldPoint's values, and we will continue to uphold these principles in everything we do.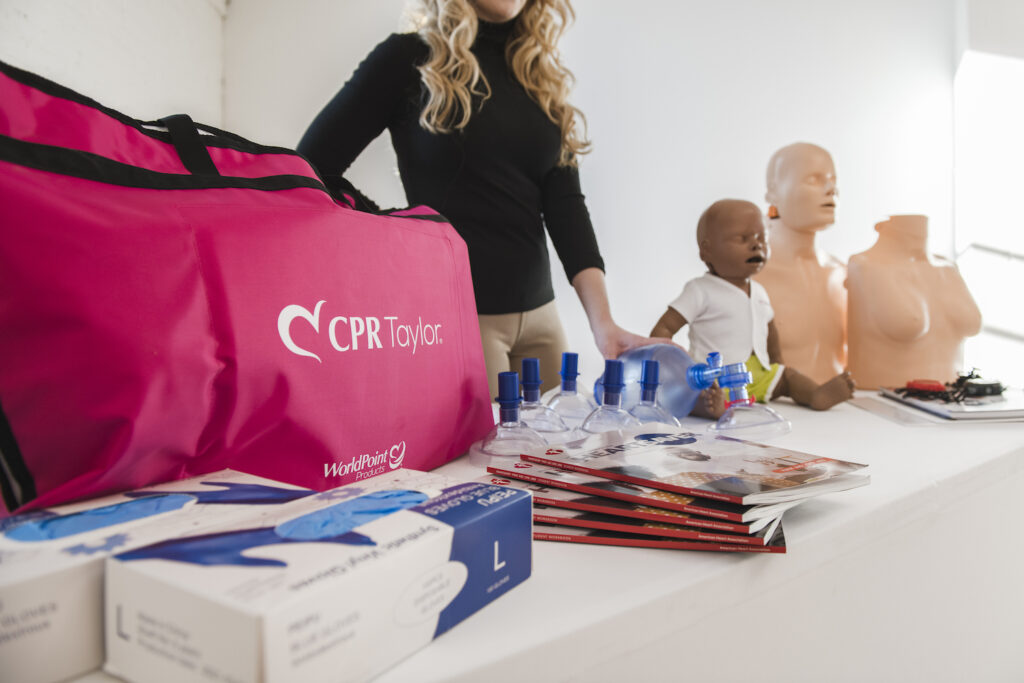 Provide Realistic, Effective, and Inclusive Training with CPR Taylor® and Baby Tyler®:
Introducing CPR Taylor®, the World's First 3-in-1 CPR Training Manikin
CPR Taylor revolutionizes CPR training by offering a 3-in-1 solution for simulating adult male, adult female, and child patients. With anatomical landmarks, jaw thrust capability, and a wireless monitor providing 2020 AHA guideline compliant CPR feedback, CPR Taylor ensures comprehensive and realistic training experiences. The ability to adjust the manikin's gender and age further enhances its versatility, making it an essential tool for various training scenarios. Moreover, the inclusion of a female chest skin addresses the need for effective and realistic CPR training for women.
Realistic Infant CPR Training with Baby Tyler®
Baby Tyler is designed to replicate the size, weight, and lifelike movement of an infant, offering an unparalleled training experience. With fully moveable limbs, realistic anatomy, and the capability to practice choking relief and OPA insertion, Baby Tyler is the ideal solution for on-the-go infant CPR training. The wireless CPR monitor provides 2020 AHA guideline compliant feedback in both standard and blind modes, ensuring that learners receive comprehensive feedback to improve their skills.
WorldPoint's Wide Range of Products
At WorldPoint, we understand the diverse training needs of nursing, medical, and EMS professionals, and we have an extensive portfolio of products to cater to them all. Whether you're a healthcare educator, an EMS provider, CPR instructor or a nursing student, our wide range of high-quality products will meet your specific requirements. Our key product categories include:
CPR Manikins: Lifelike and comprehensive manikins for CPR training across all age groups.
AED Trainers: Realistic AED training devices for honing defibrillation skills.
Training Accessories: Essential tools and accessories to enhance your training experience.
Skill Trainers: Wide assortment of task trainers for any specific training requirement.
Medical Simulation: Advanced medical simulation equipment for immersive and realistic training scenarios.
Explore WorldPoint's digital product portfolio to discover the perfect solutions for your training needs.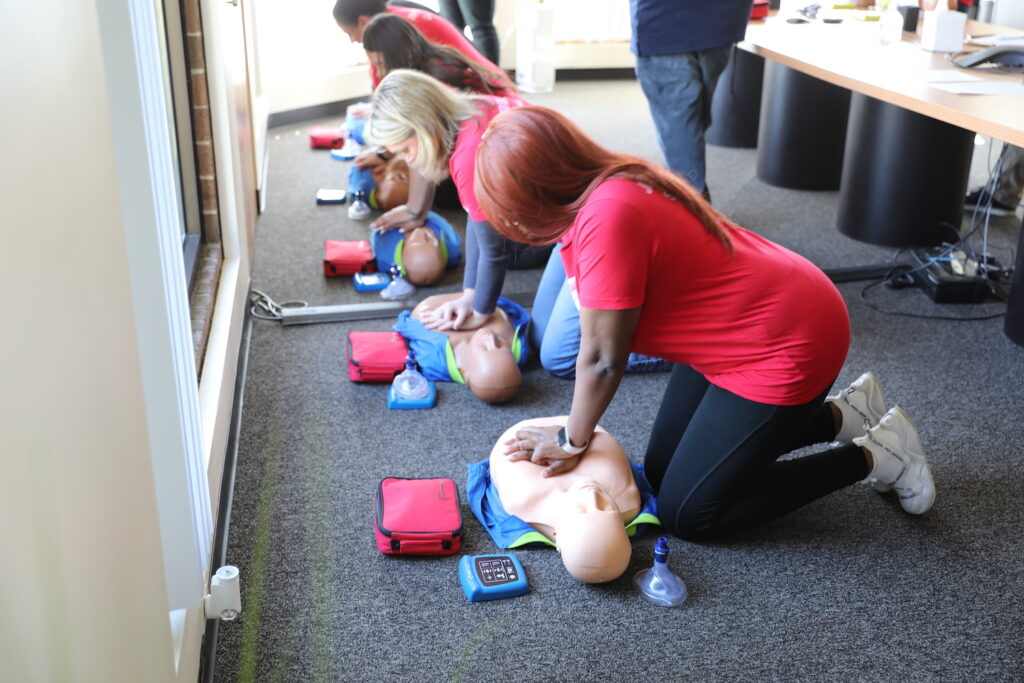 You + WorldPoint: Partnering for a Greater Purpose
We believe that our customers are the heart and soul of WorldPoint. Whether you're just starting your journey in healthcare training or have been in the industry for years, we are here to serve and support you. Your passion for making a difference through high-quality healthcare training aligns perfectly with our vision, and we are proud to have such incredible customers from around the world. With your partnership, we are not just selling products; we are collectively working to save lives and change the world.
Executive Leadership: Driving Towards a Brighter Future
Under the leadership of John Amato, President and CEO, and Shelly Forte, Executive Vice President, WorldPoint continues to thrive and grow. Their passion and dedication to serving the people who train others to save lives fuel our ongoing commitment to innovation, service, and investment in our industry. With an unwavering focus on company culture, customer-centricity, and forward-thinking, John and Shelly are leading us towards even greater accomplishments in the future.
WorldPoint is more than a distributor; we are a partner in your mission to elevate training and save lives. Our dedication to providing innovative, inclusive, and high-quality healthcare training products remains unwavering. Together, we can make a significant impact on the world by improving patient outcomes and ensuring that every learner receives the best training possible. Join us at WorldPoint, and let's continue this journey of making a difference in the lives of countless individuals worldwide.
Want to Partner with WorldPoint?
Chat with us on our website, www.worldpoint.com, send us an email at customerservice@worldpoint.com, or give us a call at 888-322-8350. We look forward to helping you meet and exceed your training goals!
We are WorldPoint. And we are at the heart of your training.