The Business of Training in the New Normal

Can we save lives AND protect the bottom line?
There is no commercial enterprise in the world untouched by the global COVID-19 pandemic. It has changed the course of retail, disrupted hospitality, changed the perspective on entertainment and put manufacturing and processing in the spotlight. CPR training is not immune from the tumult of the times, and its business leaders have been forced to adjust in new ways.
The current environment has altered the very foundation of training. Training center operators are having to balance the science, the goodwill and mission of teaching CPR, with running the business of CPR. More than ever it's critical to figure out how to keep saving lives, while at the same time protecting business during an historical economic contraction.
Some training professionals have flourished throughout the years because they're entrepreneurs at heart (pun very intended) and have figured out the business of CPR. Their years of managing up-and-down markets and economies create a well-worn playbook for others looking to follow their example in uncertain times.
Make Cashflow a Priority
Collecting money is part of doing business, but during times like now it's downright tough. But necessary to survive.
Sales are important, and your prospect and customer pipeline should remain a major priority. Commitments and closed deals matter little though if you do not have mechanisms to ensure you are getting the right amount of cash in the door to pay vendors, staff and future creditors. If your training business revolves around individual students, recurring credit card payments may eliminate this concern with payment captured on the spot.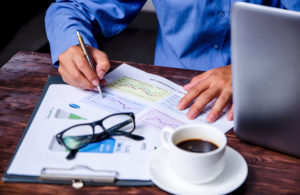 Those training businesses that rely on larger corporate or hospital contracts with net terms, may be sweating the cashflow game a little more. While your collections philosophy should reflect some sense of empathy, your business is that of training – not of financial lending.  You deserve the monies owed for the service rendered.
Maintaining a flow of incoming revenue (more importantly cashflow) while maintaining customer relationships is definitely an art form, but it can be done! Preserve your long-term goals while working with your customers to create a "win-win" scenario like:
Asking your late-paying client to commit to a payback plan. This empowers them for resolution, keeps the relationship intact, and keeps cashflow in a good place.
Offer a "10/2" arrangement. Offer customers an extra 2% discount for paying their terms balance in 10 days versus the typical 15-30-45-60 days for terms.
Don't wait for a customer to generate a balance. By addressing problem accounts earlier in the payment cycle, you can avoid a costly confrontation, maintain your own cash flow and keep your customer happy.
Managing Inventory with a Digital Focus
The "new normal" of training – regardless of the organization you support – will most likely require more equipment to accommodate the same number of students. In this uncertain time, that may mean an extra investment in baseline products like manikins. Training business leaders can help offset that increased need for physical equipment by more fully leveraging digital offerings, such as authorized eBooks and digital manuals.
The digital shift may represent a change in your business model. Your classroom may have always been one of physical books and cards. Today's circumstances will continue to see a downward trend in the use of shared materials in a classroom setting, such as evaluation sheets or even sign-up sheets. By fully integrating all the digital products that could replace any physical elements, your training business can save money by not stocking costly materials, time by not awaiting shipments and peace of mind by eliminating one more tangible surface in your classroom.
Continue Marketing
Marketing budgets are often the first to get the axe in an unfriendly economy. While it may be prudent to adjust spending to meet expected demand, never stop marketing altogether. The reality is that sudden cardiac arrests will not stop. Neither will the need for community members and healthcare professionals to know and understand CPR. It's times like this you want to be intentional about staying in front of people:
Easily scaled marketing tactics include email campaigns, social media advertising and search engine marketing (SEM). Consider pulsing activity at the end and beginning of the month, which is a time when students need to re-take their classes to stay current.
Re-tool your targeting to attract specific audiences during certain times of year. Your customer should never be "everyone." Instead of casting a wide net, double down on important customer groups.
If your business relies on content marketing to attract customers, consider re-negotiating with your content provider for new marketing calendars that provide you with 1-2 blogs per week instead of 4-5. In that vein, look for opportunities to create bite-sized pieces of content from longform articles or videos to satiate interested customers.

On the flip side, if you enjoy creating content around CPR, you can find yourself an in-demand author of white-labeled articles and videos. Market yourself to other training businesses since they can use your creativity for better Google and Bing visibility – and increase their chances for pageviews and conversions.
The business of training CPR is a noble one. It is filled with professionals who are juggling the burden of everyday operations (people, cash and logistics) with the bigger mission: Saving Lives through CPR. There is no clear plan or map for survival in this business climate, but getting back to the fundamentals of business can help ensure there is a future for you and this industry that relies on you.
This article is also posted on the WorldPoint blog.