Building Confidence with PRESTAN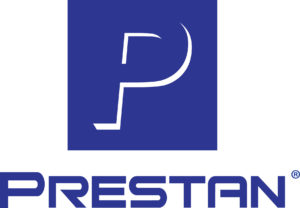 2020 has been the most challenging year in which any of us can remember. The onset of the coronavirus (COVID-19) pandemic coupled with the economic impact of the virus has led to a time that has stretched all of us in many ways.
The world-wide pandemic has touched every facet of our lives and our everyday routines. It has even affected those of us involved in the teaching and performing of CPR. In early spring of 2020, the European Resuscitation Council concluded the number of CPR classes dramatically decreased due to the pandemic. Also, there was a tendency for lay rescuers to be even more hesitant or decide not to perform CPR due to fears of becoming infected with COVID-19.
CPR training instructor and Director of Operations at CPR Baltimore, Mike Goldberg, experienced this firsthand when his CPR training services came to a screeching halt earlier this year. His trainings at public libraries, day care centers, public schools, and medical offices essentially stopped for several months. While job critical CPR training inquiries are slowly beginning to pick back up, Mike's biggest concern is that "the lay person will no longer be seeking out CPR training on their own" resulting in less people knowing and being able to perform CPR when the need arises.
Unfortunately, with or without a pandemic, Sudden Cardiac Arrest (SCA) happens without warning and in an instant. Within minutes, irreversible damage is possible. Time is of the essence. Every moment counts. Not knowing or second-guessing yourself and your ability to perform CPR compromises that precious time.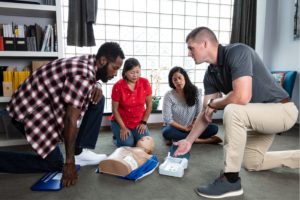 Instructors of CPR training need to teach technical skills, of course, but more importantly, they need to be equipped to instill confidence in their students to use those skills if the need arises. Teaching students to trust their learning and perform accurate CPR when needed is the ultimate objective of any CPR instructor.
Measuring performance and teaching perfect technique are subservient to building confidence. Without confidence, the skills remain unused and the measurements are worthless. Without confidence, the trained student will never perform CPR on the SCA victim. Without confidence all the time, knowledge and training are wasted which may result in someone losing a friend… a colleague… or loved one.
Both skills and confidence are achieved through training tools that give real-time, accessible, and understandable feedback directly to the student. Simple tools that do not have to be interpreted, but ones that intuitively tell the student that they are performing CPR correctly and that they retain and can repeat those skills once they walk out of the training classroom.
PRESTAN has been focused on instilling confidence in CPR instructors and their students since 2004 when they first entered the health and safety training market with the introduction of products that addressed the needs of both the instructor and the student in a typical BLS CPR training classroom. The PRESTAN manikin provides real-time feedback  for both students and instructors for efficient CPR skill training, a positive classroom experience and, most importantly, the confidence in students to perform CPR without hesitation if and when needed.
With the stress of the current times, fewer people seeking medical assistance, and less people willing to go to emergency rooms, the need to know and be ready to perform CPR becomes even more important. Training centers throughout the world are struggling to find ways to teach these classes. Some instructors are now offering virtual training, some are offering hybrid training (a combination of both on-line and in-person training) and some are resorting to smaller class sizes where physical distancing can be achieved.
The common thread in all training scenarios is that CPR instructors still need to focus on the ability to instil confidence in their students while emphasizing that performing CPR is vital and can be done safely and effectively. Tools used for training CPR, especially manikins and AED training devices, must provide the feedback necessary that builds confidence in students to allow them to provide the much-needed assistance necessary when there is a cardiac arrest situation that requires their assistance.
Several companies are on the forefront of providing these tools for instructors to aid them in this effort. To learn more about PRESTAN and their offering of such training tools, please visit www.prestanproducts.com.