REGISTER NOW FOR THE CITIZEN CPR FOUNDATION VIRTUAL SUMMIT 2020:
PUTTING SCIENCE INTO ACTION
DECEMBER 8 & 9, 2020
MISSION STATEMENT
The mission of the Citizen CPR Foundation is to save lives from sudden cardiac arrest by stimulating effective community, professional and citizen action. As host of the largest convenings in the SCA ecosystem, we integrate the latest science and leading experts with community programs and engagement to help bring our mission to life.

Instructors certified in CPR, BLS, ACLS, and PALS 

Education program managers

Hospital & University training managers

EMS training managers

Corporate training and safety managers
Nurses, paramedics, EMTs, firefighters, dispatchers, and chiefs 

Military medical readiness program managers

Community leaders promoting first responder programs

Physicians and researchers 

Entrepreneurial training center and site coordinators

Science and Controversies Behind the 2020 Guidelines
Join experts and thought leaders in the field of resuscitation to review, discuss, and debate the science, hot topics, and training issues with a focus on the updated 2020 guidelines, training, and implementation challenges and solutions. It has been two months since the release of guidelines and we will discuss the "what" and "why" behind the most important and controversial changes (or rationale for lack of changes) in Emergency Cardiovascular Care.
Science and Controversies Behind the 2020 ILCOR – CoSTR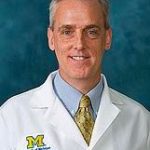 Robert Neumar, MD
University of Michigan, ILCOR Co-Chair
Science and Controversies Behind the 2020 American Heart Association (AHA) Guidelines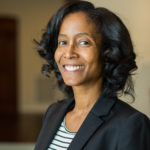 Raina Merchant, MD
University of Pennsylvania, American Heart Association ECC Chair and CPR Guidelines Executive Summary Chapter Chair
Science and Controversies Behind the 2020 American Red Cross (ARC) Focused Updates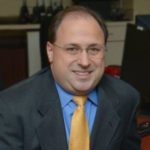 David Markenson, MD
Chief Medical Officer, American Red Cross
Science Highlights and Controversies from ReSS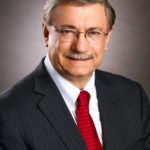 Tom Aufderheide, MD
Medical College of Wisconsin, ReSS Co-Chair
SCA as a Pandemic in EMS and Hospital Settings
Come join Lance and Ed as they discuss and debate the great pandemic 2020…..no, not just COVID, but the ultimate homeland security threat EVERY YEAR…Sudden Cardiac Arrest!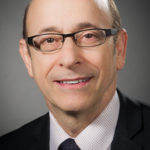 Lance Becker, MD
Hofstra Northwell School of Medicine, North Shore University Hospital, and Long Island Jewish Medical Center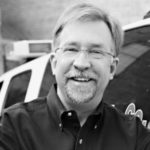 Ed Racht, MD
Chief Medical Officer, Global Medical Response
Putting Science into Action
Lessons from Taking Science into the Streets and Homes
Join Tom, Marcus, and Rosemarie as they take us on a Star Trek journey into the future…envisioning the next small steps for man,…and giant leaps for mankind!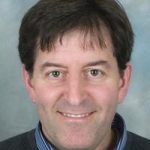 Medical Director, King County Medic One Emergency Medical Services
What is Possible with a Little Technology?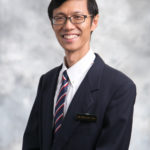 Marcus Ong, MD
Medical Director, Prehospital Emergency Care, Ministry of Health, Singapore
Developing Low Resource Solutions for Resuscitation Leadership Training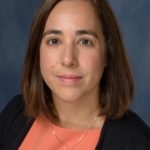 Rosemarie Fernandez, MD
University of Florida
Putting Science into Action
First Aid for Severe Trauma: Empowering High Schoolers to Respond to Traumatic Injuries
Dr. Craig Goolsby will show how high school students can be trained to take action for severe trauma. Tore Laerdal will present a bold, new Laerdal Foundation shared goal, together with partners, to help save one million lives with more efficient training and delivery of CPR in well-functioning health care systems and in low and middle income countries.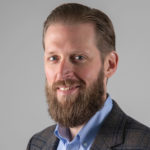 Craig Goolsby, MD
Director, National Center for Disaster Medicine & Public Health Uniformed Services, University of the Health Sciences
One Million More Lives – a Shared Goal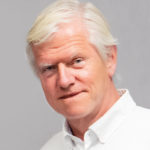 Tore Laerdal
Executive Director, Laerdal Foundation
Become an Exhibitor or Sponsor at the Virtual Summit 2020
CPR instructors, first responders, program leaders, nurses and more will have the opportunity to address the implications of the latest resuscitation guidelines updates, learn best practices for running their business, and enhance their instructional expertise.
Exhibitor & Sponsor Commitment & Benefits
Exposure to highly-targeted attendee audience

Alignment with some of the top thought-leaders and brands in the field of sudden cardiac arrest

Fully branded experience

Domestic and international exposure

No travel or shipping costs

No extra cost for lead capture
Unlimited booth registration means you integrate staff to meet your unique needs

Direct message with booth visitors

Flexible times – you set your schedule

Ability to host video and other materials in your virtual booth

Highly affordable, cost effective investment